International Projects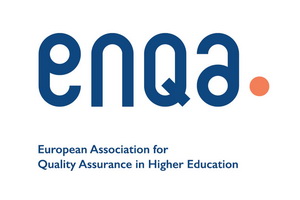 The European Association for Quality Assurance in Higher Education (ENQA) has launched a call for participants in the working group on "Academic Integrity" among its member and affiliate agencies. The working group members were selected based on the quality assurance agencies' expertise in promoting the culture of Academic Integrity. Thus, Eurasian Centre for Accreditation and Quality Assurance in Higher Education and Health Care (ECAQA) including 9 European quality assurance agencies were selected to participate in the following project. Along with the project participants from the United Kingdom, Slovakia, Bulgaria, Estonia, Romania, Ireland, Slovenia and Belgium, Kazakhstan contributes to this project by sharing their own experience of combatting fraud in higher education and promoting the academic integrity principles and appropriate academic behaviour as well.
The purpose of the ENQA Working Group is to:
explore the experience of the quality assurance agencies on promoting academic integrity;
identify the contribution that the external quality assurance can make in this issue;
produce the guidance for quality assurance agencies on the prevention of dishonest behaviour across the higher education institutions
Academic integrity is a crucial criterion in quality assurance of higher education institutions since it allows to create a transparent and reliable culture among students and faculty, and to avoid academic misconduct.
Therefore, following working group activities will be beneficial to improve the quality of higher education both on national and international levels.